7-9 tetor 2022, Shkup, Maqedoni
Kongresi i 5-të i Teknologjisë i Evropës Juglindore në Onkologjinë e Rrezatimit
BËHUNI RTT - EDUKIM, ÇERTIFIKIM DHE KARRIERË
SEETRO është një Kongres Rajonal për RTT (Teknologët e Rrezatimit/Terapistët e Rrezatimit) në rajonin e Evropës Jugore dhe Lindore, në bashkëpunim me komunitetin më të gjerë evropian të RTT.
Iniciativa për këtë Kongres si një bashkëpunim rajonal midis vendeve doli si një reagim pozitiv nga Projekti ESTRO/IAEA Train the Trainers i quajtur: "Praktika më e mirë në Onkologjinë e Rrezatimit – Kursi i Trajnimit të Trajnerëve RTT". Vendet nga Evropa Jugore dhe Lindore që morën pjesë në këtë iniciativë zhvilluan një sërë kursesh të organizuara në nivel lokal, të cilat me kalimin e kohës, nëpërmjet bashkëpunimit mes këtyre vendeve, u shtuan dhe përfundimisht rezultuan në një koncept rajonal bashkëpunues të një takimi profesional.
Kongresi i parë rajonal i RTT (Teknologë/Radioterapistë të Rrezatimit) u mbajt në Beograd (Serbi) në vitin 2013 dhe pati një sukses të madh. Dy vjet më vonë, pasoi SEETRO 2015, i mbajtur në Zagreb (Kroaci), duke e rritur numrin e pjesëmarrësve në tetë vende. Sofja (Bullgari) priti SEETRO 2017, i cili u rrit në 13 vende pjesëmarrëse dhe mbuloi një numër të konsiderueshëm temash shkencore dhe profesionale. SEETRO 2019 u mbajt në Lubjanë (Slloveni), duke vazhduar traditën në rritje. Besojmë se gjatë Kongresit të ardhshëm dhe shumë të tjerëve që do të vijnë, do të vazhdojmë entuziazmin, bashkëpunimin dhe zhvillimin profesional që deri tani ka rezultuar të jetë një përvojë e madhe.
BASHKONI NE VITIN 2022 në Shkup, Maqedoni.

Our 5,000 attendees are looking to stay on top of the latest trends, meet their next client or partner, and connect with other people interested in the future of technology.
Friday 7.10.2022​
Saturday 8.10.2022
Sunday 9.10.2022
Friday 7.10.2022​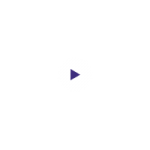 Blagica Angelovska,
RTT, University clinic for radiotherapy and oncology, Skopje, Macedonia.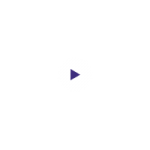 Vedrit Ibushoski,
RTT, University Clinic of Radiotherapy and Oncology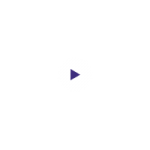 Violeta Klisarova,
RTT, Associate Professor at the Ss. Cyril and Methodius University in Skopje, Faculty of Medicine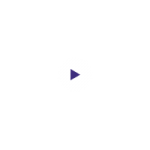 Valerija Žager Marciuš,
University of Ljubljana, Faculty of Health Sciences, Department of Medical Imaging and Radiotherapy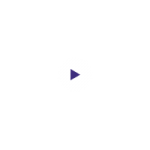 Jovan Stevanovic,
Institute for Oncology and Radiology of Serbia, Belgrade, Serbia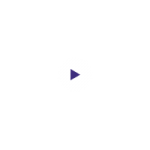 Aleksandar Kostovski,
School of Medicine – University of Banja Luka, Bosnia and Herzegovina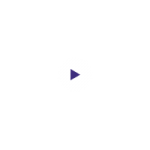 Frane Mihanović,
University of Split, University department of health studies, Split, Croatia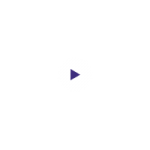 Gorast Gjorgjievski,
University clinic for radiotherapy and oncology, Skopje, Macedonia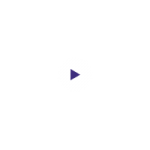 Eleonora Stojkovska,
Brachytherapy application specialist, Skopje, Macedonia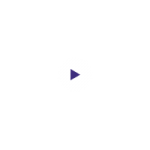 Mary Coffey,
Adjunct Associate Professor, Discipline of Radiation Therapy, School of Medicine, Trinity Centre for Health Sciences, St. James' Hospital, Dublin, Ireland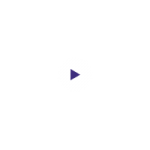 Philipp Scherer,
Private Medical University Salzburg in the County Hospital Salzburg, Austria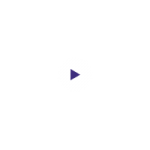 Fuad Julardžija,
Professor at Faculty of health studies at The University in Sarajevo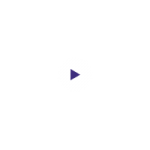 Velimir Karadža,
University of Applied Health Sciences Zagreb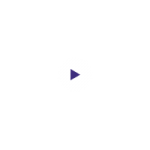 Damir Ciprić,
Zdravstveno Veleučilište Zagreb, Croatia
Saturday 8.10.2022
Sunday 9.10.2022
Paraqitni abstraktin tuaj shkencor
Vizitoni 10 destinacionet kryesore dhe atraksionet turistike në Shkup
Congress will take place at the main building of Faculty of Medicine, which is located inside the University Clinical Complex Mother Theresa, Skopje , Macedonia.
From entrepreneurs to developers, marketing managers, CEOs and policymakers – all of our 5,000 attendees are looking to stay on top of the latest trends
Gjithçka që dëshironi të dini në një vend
Kongresi i pestë i teknologëve radiologjikë nga Evropa Jugore dhe Lindore në onkologjinë rrezatuese do të mbahet në Shkup të Maqedonisë nga 7 deri më 9 tetor 2022.
Kongresi është i dedikuar për RTT (Teknologë Radiologjikë/Terapistë të Rrezatimit), fizikantë mjekësorë dhe onkologë të rrezatimit si dhe për të gjithë profesionistët nga fusha e Onkologjisë dhe Radioterapisë në Evropën Jugore dhe Lindore dhe në Bashkimin Evropian.
Përveç nëse thuhet në informacionin e ngjarjes, Komiteti Organizativ nuk mbulon kostot për dhe nga eventi. Është përgjegjësia juaj të organizoni transportin për në dhe nga eventi. Nëse është e nevojshme, komiteti organizativ do të sigurojë të gjithë informacionin e nevojshëm për ata që do të marrin pjesë.
Deri më 31.08.2022 kushton 100€,
Nga 01.09.2022 kushton 120€,
dhepër studentët kushton 50 €.
Po sigurisht. Axhendën e Kongresit dhe programin shkencor mund ta shkarkoni lirisht KËTU!